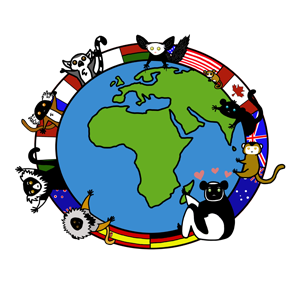 Oct. 29, 2016
♥ Lemur Day at the Japan Monkey Centre
In celebration of the World Lemur Festival 2016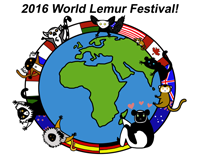 World lemur festival has started in Madagascar in 2014, and ever since it has cerebrated each year all around the world. It takes place the last week of October every year for one week. People can learn and come to like the lemurs even more through the workshop and other events. Japan Monkey Centre support this idea, and this year we are going to have our own World lemur festival at Japan Monkey Centre.
(For further infomation about the World Lemur Festival, please visit
http://lemurconservationnetwork.org/2016-world-lemur-festival/
)
Date: Oct.29th (Sat) ※ No postponement for rain.
Place: Japan Monkey Centre Wao Land and Visitors' Center
All participant will get an original sticker :)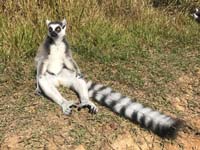 Let's make lemurs' tales with bottle caps
Time: 13:30-14:30
Place: Wao Land

29 bottle caps will make one ring-tale lemur's tale. We will teach how! We will exhibit everyone's original tale at Japan Monkey Centre after the workshop.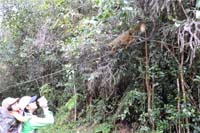 Lemurs are everywhere! - Story of Madagascar-
Time: 15:00-15:30
Place: Japan Monkey Centre Visitors' Centre Lecture Hall

"I must see wild lemurs!" Rie Akami, the curator at Japan Monkey Centre, took a vacation in order to make her thought come true and visit Madagascar with her two-year- old daughter on her back. The place that she saw was the world of mysterious creatures. She will talk about her amazing experience and shows a lot of pictures and movies.